The coronavirus outbreak has already infected over 2 million people across the globe. It has reshaped our lifestyle and completely changed the way we used to work, travel, learn, and play. Cities are locked down, schools and offices are closing, many people have been asked to work from home. Major sports leagues and international events like the Olympics have been either rescheduled or canceled. 
Experts think that the socio-economic impact of the coronavirus pandemic will be far-reaching even from the spread of the coronavirus disease itself. This virus might have originated in China, but now it has spread across the globe. Due to a globalized economy, these concerns have also shifted from the supply-side manufacturing issues to the downfall in the service sector.  The global share market is falling due to the significant rise of the COVID-19 cases. For the first time in history, crude oil prices fell below $0 per barrel. Several industries, like pharmaceuticals and "fast-moving consumer goods" like toilet paper, are experiencing supply shortages due to panic buying. This demand and supply shock has also caused price gouging. 
So, how will recovery look like from here? How can you keep your business running during this global quarantine? How can you maintain cash flow in your business? And most importantly, how will you adapt your communication and marketing strategies to stay relevant and empathic during the time of this global depression? 
 Download Our COVID-19 Marketing Infographic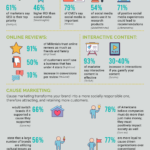 A lesson in recession marketing from Harvard
In the midst of recessions, customers set more intense standards and cut their expenditures. As a result, economic activity drops, sales recede, and businesses typically start cutting the fat off their enterprises, which unfortunately includes marketing. Typically this starts in all areas of communication. However, this broad stroke cost cutting is usually a blunder and can result in more hardship down the line.  
Between the '70s and the 2008 recession, Harvard studied a myriad of companies as they charted their way through these times, singling out trends in consumer behavior and business implementations that either accelerate or inhibit performance. 
They stressed that during periods of national prosperity, marketers may forget that rising sales aren't caused by clever advertising and appealing products alone. Sales depend on if your customers have disposable income, are confident about their future prospects, believe in the economy, and participate in cultures that encourage purchasing. 
During these downturns, their research showed that it's paramount to remember that your consistent source of cash flow will come from your loyal customer base. Marketing is a "good cost," necessary for driving purchases from these customers as well as developing new business. They suggested, to start, we should determine which products and services are urgent. Determine which ones you can eliminate, which ones may have problems but can be stabilized, and which will be bountiful during the recession and after.
When purchases start to diminish, business shouldn't panic and alter their fundamental mission. This may mystify and turn off loyal customers; it could also spur strong pushback from competitors whose strategies are already oriented towards cost-conscious customers, which could result in them taking the market marketers have spent time developing. Marketers that stray from their loyal customers may temporarily gain some new customers but will find themselves hindered when the recession recedes. Therefore the most sound thing to do is to steady your message.
In recessions, businesses' marketing has to be nimble, adjusting their playbook to the assumption that while it may be a long road ahead, they don't want to be caught out in the rain when the market trends positively. 
In this research, it should be noted that even novel products are necessary. Impulsive, well-capitalized customers, will always have a place in the market, while more calculated shoppers will embrace the novelties that offer more usefulness compared to the other options. Since most companies will be reducing their output of new products this opens a unique opportunity to fill the void where their new products would normally be, allowing for coverage you would not normally receive. 
How to keep your brick and mortar store afloat
Many physical businesses that are deemed non-essential have been feeling the brunt of this pandemic. This includes restaurants, clubs, bars, hair salons, gyms, museums, theaters, bowling alleys, and most retail accessory shops. However, not all is lost for these businesses, since many of them have the ability to implement procedures that will keep them afloat. Here is a rundown of assets that you can leverage in order to make up for these losses.


Advance gift vouchers
Gift vouchers give retailers a quick mixture of money and, as a rule, guarantee that a client will come back to their business later on. For organizations with particularly low overhead, gift vouchers can assist you with remaining above water until the emergency passes. You can limit gift vouchers, or even work together with integral nearby organizations to make co-promoting openings that can assist you with gaining new clients. At last, to decrease the danger of human contact, you ought to consider a computerized gift voucher program, which you can distribute through your owned media such as your CRM, email campaigns, apps, social media, and other channels. Some businesses have even done deals where the purchasing of a gift voucher is equal to increased value, like a buy $1, get $0.50 free sort of deal.
Develop a pre-request procedure.
One methodology has been asking customers to pre-request well-known items, so that retailers know how much to stock beforehand. This can be done either over the phone, email, or an online request form. Your most loyal customers are the most likely to do this, since they want you to be open during the future. Also, there is a general understanding that local businesses are suffering, so it wouldn't be awkward to ask.
Develop a pick-up or delivery service.
In a lot of states, restaurants are still open for pick up or delivery, and this model can still be applied to pretty much any brick and mortar business.
Offer discounts to encourage purchasing.
With reduced staff, and overall expenses, you can subtract those margins from the price, and offer better deals than you would normally find. Remember, whenever people use a product or service, it also acts as an advertisement in a way as well, where customers could recall where they got it from.
Reassess your inventory, and offer discounts on deadstock.
Unnecessary retail will probably observe a decrease in sought after goods, so organizations in this class are vulnerable to oversupply. Retailers' primary objective, for the time being, is to ensure they don't hold up money in useless, "dead" stock. Even very profitable organizations can have 20-30% deadstock, so this is the ideal opportunity to address it, and liquidate it at a discount to generate cash flow.
Expand payables with providers
The opposite side of income is diminishing costs. One approach to hold on to working capital is to take more time to pay providers. To protect the honesty (and life span) of provider connections, we prescribe retailers work with their providers as quickly as possible to build up a mutual agreement. Remember, they want your business, just as you want theirs.
Pause automatic orders with suppliers
It all depends on the type of businesses it is, however, some industries can benefit from having a reduced supply chain. Rather than having automated purchasing, businesses should assess every purchase manually before entry, and determine if it's vital to the business right now. It's more time consuming, however, it will save a tremendous amount. Also, keep in mind, brands want to have a continued positive relationship with their supplier, and if they purchase inventory, and don't over-purchase, this could help them later.
Apply for government relief
Taking on more debt is typically a last resort, but governments around the world are rolling out financial relief measures to support small businesses impacted by the COVID-19 pandemic. Here is a comprehensive, global list, compiled by Shopify.
Download Our COVID-19 Marketing Infographic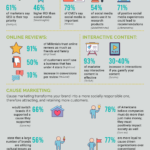 How has the pandemic affected online business?
While the global lockdowns have significantly affected the economy, the ability to have an online store has allowed businesses to continue operations in a way that was not available in previous recessions.
The online business market is facing a humongous growth, due to the simple fact that people just aren't going out as much. According to consulting and research firm Technomic, 52% of consumers are avoiding crowds and 32% are leaving their house less often because of coronavirus. This means more online activity.
However, not all industries have seen improvement online, despite increased web usage. As a matter of fact, a lot of online businesses have suffered a decrease in organic traffic. Industries like travel, agriculture, construction, transportation, technology, etc. have seen a massive drop in traffic, according to Neil Patel's UberSuggest data. In order to counteract their swift traffic declines, some sectors like travel are currently offering massive discounts. However, in total, they are still experiencing a major dip in revenue. 
On the contrary food, health, and the media industry has seen a jump in its organic traffic.
The advertising conversion rate was also down for most of the industries but not for the media, as many of them charge for people to read their updated information. This may be due to consumers not wanting to miss out on any information that can affect their health, politics, or bank account.
However, overall, according to data, online sales have increased.
U.S and Canada online sales increased 56%.
Between March 22nd and April 4th, the United States and Canada, physical retailers have seen a 56% increase in online orders, according to the Emarsys/GoodData tracker. Compared to last year, during the same timeframe,  online grocery orders have seen a 233% increase, compared to last year.
Canada's food and restaurant business saw the fastest online growth rate.
Web sales in Canada grew 99% between mid and late March, when placed side by side with the same period in February, research from Absolunet Inc. concludes. However, a large portion of this came from the food and restaurant category, which had 194% growth in sales generated online. 
Appliances, DIY crafts, and building materials saw a 161% growth, most likely due to people not having anything to do except sit at home.

In the West and Europe web-only retail sales went from 39% to 44%, a 12% increase.

Online supermarkets in the United Kingdom surged to 221%.
So, what can be done to capitalize on this surge in online traffic? Well, that depends if the business is already online, or if they are a brick and mortar storefront that needs to migrate. 
However, whether the brand is currently online, or transitioning, the tactics are overall the same. 
In the rest of the article, we will be delving into strategies and tactics developed by ourselves, as well as market leaders, such as Google, Wordstream, and more. We will also go over research that supports these conclusions.
Convert Your Physical Store into an Online Store
Most stores are closed in the wake of the global COVID-19 pandemic. Therefore, this is a prime time to build an online store so you can continue to generate sales, even if your physical store is shuttered. Not only would this be valuable during the crisis, but its usefulness will also continue long after, as online retail continues to grow, year after year.
Lay the groundwork with pre-launch preparation
This includes the following steps:
Determine your primary customers.

Choose a domain name.

Select initial products to place online in the store.

Research your competitors.

Write custom page titles and meta descriptions.

Take pictures of your inventory.

Determine your shipping cost.

Choose your payment methods

Figure out how your customers will receive your product

Build organic

SEO

content, such as blogs and video content.
Optimizing your store.
This where you will concentrate on the design and readability of your site.
Choose a design for your website.

Don't invest too much time designing the homepage; it is important but the product page is where maximum attention is required.

Make your product descriptions accurate and enticing.
Some tips include:
Be consistent with your style.

Use well-written headlines that capture the reader's attention.

Use bullet points to summarize important information and product specifications.

Include the keywords that you are targeting for SEO.
Marketing your store with Interactive Content
93% of marketers think that interactive content is effective in educating their audience about their content, compared to just 70% for static content. You can create 360-degree videos, arrange quizzes, take polls, create games, throw contests, create calculators, etc. 
Hubspot concludes that the conversion rate of SEO is 14.6%, which is more than 8 times higher than the traditional outbound methods (1.7%). So, it is fair to say that SEO is still an effective digital marketing strategy that can boost your business performance.
But before starting your SEO campaign, you need to understand that search engine algorithms keep changing all the time. The SEO hacks that landed your page on the top of the search engine result page last year might not work this year. So, if you stick to outdated SEO techniques, then chances are very high that you might jeopardize the SEO ranking of your website.
Search engines always work on improving their algorithm to improve the quality of the search result. So, if you want to ensure that your site stays on the top of the search engine result page, then you also have to optimize your website with the new-breed SEO techniques. Therefore, keep an eye on the latest SEO updates and adopt the changes to boost and maintain your SEO ranking. 
Social Commerce
Almost all the smart business owners have managed to club two different sectors, social media, and eCommerce, together and made social commerce a new way to run their business. If you look around, then you will find that most of the brands don't just use their social profiles to promote their business, but they also use it to sell their products or services. 
In a recent study, 54% of Americans have said that social networking sites have become an essential platform for them to gather information and make product choices. During the period of lockdown, when social media access is on its peak, is the best time for you to leverage the power of social commerce. 
The next question comes here, how social commerce works, and how you can implement its techniques? Well, there are 3 ways to leverage the power of social commerce. The first thing that you can do is to create and post shoppable stories. It will encourage your target customers to shop from you and make their shopping experience exciting. You can also use social commerce plugins and apps to boost your sales. Finally, you can also run social media ads with CTA to drive your social media friends and followers to your eCommerce site.
AR and VR
In a recent study, it was found that by 2022, there will be around 5.5 billion downloads of augmented reality applications to address people's different needs. Studies have also found that AR/VR products and the service industry should achieve a compound annual growth rate (CAGR) of 77.0% from 2019 to 2023.
So, one thing we can conclude from here – AR/VR is going to reshape the marketing strategies once again. In fact, the CEO of Facebook, Mark Zuckerberg, posted the following lines on his Facebook wall on January 9th, 2020: "The technology platform of the 2010s was the mobile phone. While I expect phones to still be our primary devices through most of this decade, at some point in the 2020s, we will get breakthrough augmented reality glasses that will redefine our relationship with technology."
During Apple's 2020 first fiscal quarter earnings conference call, the company CEO Tim Cook said, "There are consumer applications and there are enterprise applications. This is the reason we're so excited about AR. You rarely have new technology that both businesses and consumers see as key to them. That's the reason I think it's going to pervade your life – it's going to go across both business and home life."
It's undeniable that VR and AR have recently gained serious momentum. AR helps businesses to improve the visual impact of a sales presentation, and VR helps to enhance the UX of the users by stimulating the environment. So, you should also leverage these two technologies to boost your marketing and overall business performance. 
Google Ads Smart Bidding
Smart bidding is also known as auction time bidding. This is the process of using machine learning by Google Ads to optimize bids for conversion. It is expected that smart bidding will be a game-changer for digital marketers as well as for companies. So a blend of automation and smart bidding should be your digital marketing norm in 2020. Additionally, with less informed companies slashing their marketing budgets, the competition for these bids will be way lower at the moment, therefore resulting in bargain advertising costs.
Proper COVID-19 Messaging
What can you learn from Google in evaluating an online media campaign during COVID?
Google laid out its  5 principles that guide its marketing departments in the midst of the pandemic.
      Context: The pandemic might be international, but its effects are being felt locally. At this time it's very important to trust each market to make decisions locally. In other words: direction from the center, but decisions on the ground.
      Constantly reassess: As economic dynamics shift suddenly it pays to be constantly reassessing campaigns, creative, and guidelines. What you decided just a couple weeks back, might not work today. The one constant assumption we have in this situation is that things will change. So constantly reevaluating every possible consumer interaction point for your brand is vital.
      Creative considerations: This is the time to be considerate, at this point of global pandemic and mayhem being sensitive is equally important. So avoiding a funnier and humorous context is necessary. Re-evaluation of what you provide to your consumers is important. Like in the call of the outbreak, promoting hygiene based concepts like avoiding handshakes, hand washing, etc. will be recognized as considerate.
      Changing priorities to navigate uncertainty:  Shifting priorities is yet another aspect that Google is doing. As the media and news industries are surging and information and news are all customers are craving for, it has understood that like Google Search, YouTube, Hangouts, and Google Classroom — it can be more helpful today than they were even yesterday. 
      Contribution, at every opportunity: Use your brand's owned media, such as your website, social media, and even physical space, to contribute to the cause. For instance, on YouTube's homepage, they display videos from the CDC and other vital institutions.
WordStreams's Copywriting Guidelines
Following essential messaging/copywriting guidelines relative to this crisis is important. Brand's should utilize these basics of messaging during any recession in order to keep a hold on the market.
Be sensitive
Even if you haven't directly been impacted by the virus itself, that doesn't mean others haven't, whether that be to their health, financial wellbeing, or a litany of other reasons. Therefore, people are naturally going to be more sensitive, and reactionary to brand's messaging, which can be amplified by social media, if not managed responsibly. 
Follow these guidelines to make sure you're communicating appropriately during the COVID-19 outbreak: Know the difference between positivity and humor, and between being inspiring and being contemptuous. While it's normally effective to have a conversational disposition, it's smart to steer clear of using comedy or cleverness to project your message.
Avoid using insensitive words
Please don't use words like killer, contagious, spread, viral, infection, etc. It might seem a little over reactionary, however, if you've ever experienced a social media thread about a particularly sensitive subject, you know people can be especially nitpicky about subtle words.·        
Think of contribution and not conversion
Even if your business has been shuttered or heavily hindered due to COVID-19, you still have platforms that can contribute to the cause, and continue to keep yourself relevant. However, your objective here should not necessarily be to drive more business but to rather contribute. Individuals are just trying to survive at the moment, so help them.
Be accurate and functional
Strong copy shares information while contributing to a meta-message. Bad data about the virus is everywhere, so make sure your messaging is accurate since you never know who will share it. Always cite reliable news sources and health organizational websites so people trust your sources.
Use proper grammar and English
There are two great tools that we can suggest:
Tropical guide on COVID-19– This was created by the Associated Press to lay out best practices for when covering the coronavirus.
Grammarly– This is a plugin that catches important fixes that elude regular spell check. And it's free.
Stay optimistic but don't guarantee anything
While you should encourage people to be positive and optimistic with your copy, take note that this situation has never occurred before, and even the predictions of experts are not reliable in a lot of cases. Therefore it's important to not speak in absolutes. The best you can do is inform your base that you are committed to helping them, and will keep them informed in the most responsible way you possibly can. ·        
Modify offers
There are still a lot of businesses that can, and should, advertise relevant services during COVID-19. However, they should ease up on promoting purchase urgency, and not force people to buy an offer through rigorous marketing tactics. Remember to include words such as safety, contact-free, delivery, remote, virtual, and instead of "buy now", maybe try phrasing such as "learn more"
Cause Marketing
Cause Marketing is the marketing discipline that aligns brands with social responsibility in order to increase the effectiveness of their campaigns, build brand loyalty, and meet the expectations of socially savvy consumers. Research shows that people want brands to have a purpose, which reveals the path to a new way of building brand loyalty with customers. This especially works on emerging crowds, such as Millennials or Gen Z. However, with people suffering during the current pandemic, you have to be sensitive, and not seem like you're being an opportunist. 
Cause Marketing data:
Edelman's exploration has indicated that as the job of brands in our lives and society has expanded, and individuals' desires for brands have advanced. As usual, brands must give a solid item and a remunerating client experience. Yet, presently, purchasers have a lot more motivation to address the amount they trust a brand. Will it secure their information and protection? Use automation mindfully? Be transparent in this time of misinformation? In short,  consumers want to believe a brand makes the most honest decisions.
The "2019 Edelman Trust Gauge Uncommon Report: In Brands, We Trust?" shows that by far most purchasers across business sectors, wages, salaries, and sexual orientation, state that brand trust is basic to purchasing. This research uncovers that:
A significant motivator for purchase is "I should be able to trust a brand will do what is right," at 81%.

More than 70 percent relate their purchase to considerations, including supply chain, reputation, values, environmental impact, and customer before profit. 

53% of buyers concur that each brand has a duty to engage in one social issue that doesn't straightforwardly affect its business.

Notwithstanding buyers' call for support and brands to mirror their own convictions, brands are, to a great extent, bombing the trust test.

Incredibly, only one-in-three respondents said that they trust a large portion of the brands they purchase and use.

Just 21% state they know from individual experience that the brands they use remember the eventual benefits of society.

56% state that a large number of brands are utilizing cultural issues as a promoting ploy.

Down five points from a year ago, just 41% presently concur that brands have preferred addressing social issues over the business.
The present generally trusted — and compensated — brands have any kind of effect in shoppers' lives and in the general public they care about. To win the most elevated levels of purchaser trust, brands should back up their image guarantee with activity. Customers realize that brands have the ability to impact genuine change, and they will put their trust in brands that utilize that power for their sake.
Reasons Why Consumers Trust Brands
It delivers good quality products or services.

It charges a fair price for its products or services.

The brand gets good ratings and reviews.

It has always treated customers well.

It quickly addresses customer service problems.

They have done a good job protecting the privacy and security of customer's data and personal information.

It does not support social or political policies that you object to.

It gets involved in causes and issues that you feel they have an obligation to address.

They treat their employees well.
Intelligent Cause Marketing tactics during COVID/recession
While every brand is different, we see this as a basic action plan that can help brands of all sizes make the right choices and avoid serious mistakes.
Here are some tips below:
      Be careful when altering advertising campaigns and content scheduling:
Unlike what Ford did when it swapped its vehicle promotions for a Coronavirus response one, few brands can quickly pivot. While these campaigns are noteworthy and can benefit them in the short term, there are restrictive dangers included that make this sort of war-room activity impractical for most, as it may be hard to pivot their message back to a pre-coronavirus one.
Just because the campaigns you had developed for a pre-COVID era might not contain language that works during this crisis, doesn't mean they should be scrapped entirely. Brands can either save them for a more appropriate time, such as when the economy recovers, or alter them to fit the current narrative if the messaging is relatively on point. For example, a campaign centered on the theme of "coming together" can pivot to "support each other."
Assess Your Visuals
They say a picture is worth a thousand words, so it's imperative to consider the messages your image is sending.
Don't show visuals where people are physically interacting.

  This includes individuals working in workplaces or at parties out of the house.

Swap out visuals

–  On the off chance that you have present or up and coming effort visuals that might be precarious, modify the symbolism now or push the course of events to later in the year.
Try not to benefit from the pandemic.
This applies to any catastrophe or emergency, yet it's especially essential to recall in this atmosphere of stress and dread.
Keep individuals informed
Brands do need to convey a message in light of the emergency, in accordance with their business. For instance, you ought to share the actions you are taking, including what products or services will be modified, or even the strategies you are taking in a new, COVID world. Despite the fact that these messages may be mocked publically, they do increase the value of client connections since they are instructive.
Don't propagate fear 
It's imperative to keep individuals educated, however, don't add to the frenzy. Be aware of excessively emotional language in any extra information you're sharing. For instance, if you're sharing a source, interpret it neutrally, rather than adding emotional embellishments.
Abstain from gloating
People are generally feeling a disproportionate amount of stress and fear about their economic, political and health prospects. Therefore advertising your success should be done gracefully. Sure, it's good to inform your customers that you are successful, however, avoid bragging. You want people to know you're still going to be around when this is over, however, letting people know that your cause marketing campaign resulted in a 20% increase in sales from last quarter, while your competitor just went out of business, can come across in bad taste.
Mind your tone
No "Sexy COVID-19 bargains!"
Promote how your brand can help.
Successful brands have products that help solve a problem. During these times, and going forward, brands should exist to offer more than just products that help solve a problem, they should help solve a problem themselves, whether that's using their connections, networks, or otherwise to help the public at large. 
Convey your advantages
Does your item give individuals activities to do at home? Does it assist individuals with carrying out their responsibilities without up close and personal association? Explain your image's potential special incentive right then and there, and share it.
Make instructional content
Regardless of whether your item doesn't straightforwardly assist people with managing isolation, your image can, in any case, offer some benefit to individuals. How might you instruct, engage, or move individuals stuck at home throughout the day?
As long as you keep the focus on helping people your marketing doesn't have to stop.
Examples of Famous Brands Cause Marketing During COVID
Burger King is offering two complimentary kid's meals for each adult meal purchased online or through the Burger King app.

Hootsuite is providing free access to its Professional Plan to non-profits and small businesses impacted by the COVID-19 crisis.

In the absence of major sports league seasons like the NBA and the NHL, leagues are offering free access to certain programming. NFL is offering free access to NFL Game Pass, including access to past regular and postseason NFL games. Basketball fans will get a free preview of NBA League Pass. The MLB has pledged $30 million to help cover the lost wages of ballpark employees.

Starbucks has delayed the expiration of its "Star" loyalty member points until June 1, 2020. It also announced April 1 that it's donating $3 million toward fighting the virus.

Jameson is donating $500k to support the United States Bartenders' Guild while matching every dollar donated by customers, not in excess of $100k. Molson-Coors is also donating $1 million to the Guild.

Mint Mobile is providing all current and new customers free unlimited high-speed data.

T-Mobile will contribute $300,000 to $500,000 to the nonprofit Feeding America based on how consumers engage with their promotion, T-Mobile Tuesdays. Additionally, it's providing unlimited data for the next 2 months.

Kraft Heinz will be donating $12 million global food banks.

KFC is contributing to Blessings in a Backpack to provide children meals, at a total value of $400k.

 Facebook is offering $100 million in cash grants and credits to up to 30,000 eligible small businesses in 20 countries. It's also offering another $100 million in grants and advertising credits to publishers.

Grocery store chains, including Dollar General and Stop & Shop, are offering specific hours early in the morning for seniors to shop before the general public is allowed to enter.

Chipotle is offering free giveaways, special guests, and Q&A's on its Zoom-based hangout, called "Chipotle Together"

 Amazon launched the AWS Diagnostic Initiative to support its customers working on diagnostic research and development and has initially invested $20 million.

Microsoft, in partnership with Adaptive Biotechnologies, is mapping adaptive immune responses to the disease in order to better understand the intricacies of how the virus spreads.

Internet providers like Comcast, AT&T and Sprint are offering up free data or canceling service cutoffs.

IKEA found 50,000 facemasks in one of its warehouses, which it will be donating to the cause.

Walmart and Trader Joe's employees are receiving cash bonuses, due to unprecedented demand in their stores.

Shopify is making working at home easier for its employees by buying up to $1000 in supplies for each employee's home office

Apple has committed to find necessary personal protection and medical equipment for health care workers. In addition, they have donated $15 million, which includes matching two-to-one on donations made by employees. So far it has donated 10 million face masks and developed a COVID-19 screening device. 

Google has pledged $800 million to fight the virus, through contributions to governments, nonprofits, and health care organizations.

Johnson & Johnson is contracted by the U.S. Department of Health and Human Services to develop a billion vaccine doses. They have also invested $1 billion in R&D.

Unilever is contributing $124 million of sanitary products, such as soap, sanitizer, and bleach.

Nestle is donating food, medical nutrition products, and bottled water to communities most in need, putting CHF 10 million ($10.3 million) to countries most in need and matching Red Cross donations.

Tiktok is contributing to the WHO's Solidary Response Fund to the tune of $10 million. They are also helping with the distribution of food for people impacted by the epidemic. They also promised $250 million in support of medical personnel, teachers, and COVID affected communities.
 Download Our COVID-19 Marketing Infographic