When thinking of how best to market your company online, a great place to start is thinking about how you use the internet to find goods and services. A great cross-reference is to see what your competitors are doing to be found online. This is a great baseline tactic, but let's be honest: Our individual behavior is not always indicative or reflective of the behavior(s) of the masses.
With that in mind, I wanted to share stats about video usage and interaction online. This research was done by surveying over 800 internet users, and digital marketing professionals. We know that video content is important, and we know that people prefer watching a video over reading blog content (which begs another question) but you may be surprised by some of these findings:
First Thing's First:
86% of commercial websites include video content in their marketing efforts. The graphic below illustrates the growth of video usage as part of an online marketing package:

Around 40% of online marketing professionals say their plans to use video marketing have been affected by the pandemic response that we are experiencing. Of those people, 74% say the pandemic made them more likely to use video, leaving around a quarter of those respondents who say it is less likely .
68% of consumers say that the pandemic has impacted the amount of video content they've watched online, with the overwhelming majority (96%) saying that the amount of video content consumed has increased as a result.
The study included business owners and the marketing professionals that serve them. Because most businesses outsource their digital marketing, knowing how they plan to advise their clients is helpful when analyzing the past or predicting the future.
24% of digital firms said they used video for the first time in 2020.
Of these, about half say this is because video content became easier to make
47% say video is the best marketing option, given the current limitations
44% say video is the most effective way to brand a business during the pandemic
19% say that more accurate reporting on the ROI impresses clients
94% of web marketing professionals say that adding video content to their online marketing portfolio gives them a substantial return on their investment. (Down only 1% from last year .)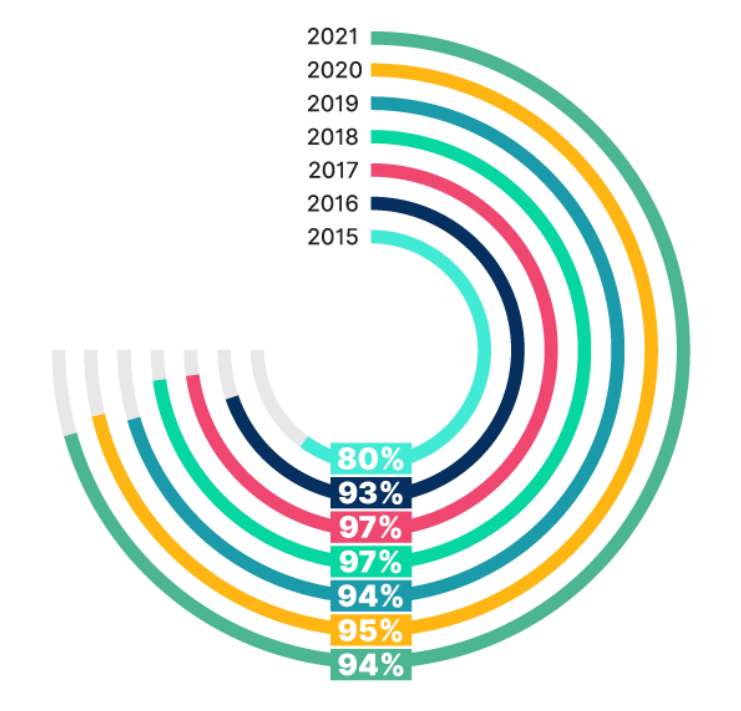 This is all well and good, right? But, what about the audience, clients, or prospects? Are those who see the videos compelled to act on them? Grab a drink and a seat, this may surprise you!
84% say that they've been convinced to purchase a product or service by video content alone.
When asked how they preferred learning about a product or service:
69% said they prefer to watch an online video
18% would rather read an article
4% prefer an infographic
3% would download an ebook or manual
3% prefer a webinar or interactive training session
ONL Y2% would prefer a sales consultation
While this is a lot of information, it can really be boiled down to these last 2 pieces of data:
People are twice as likely to share video content than any other kind of content, including but not limited to social media posts, and/or blog posts and articles
85% of people would like to see more video content on companies websites in 2021
Thanks so much for taking the time to read this article, and feel free to share it (with a link please!) with anyone you think may find it beneficial. Here at Site Hub, we know that in this unprecedented time you have to explore all options to help keep your business visible and viable. Some small businesses are limited by their aging website, and can not easily add video, or other types of more engaging content. If your website won't do everything that you'd like it to, please call us for a free website audit and consultation.